Get More Septic Service Calls
Which services do you want more calls for?
Septic tank pump outs
Septic system inspections
Septic installations (conventional & aerobic)
Septic system replacements
Septic system repairs
Septic tank riser installations
Catch basin pump outs
Storm drain pump outs
Lift station pump outs
Non hazardous wastewater pumping
Holding tank pump outs
RV and marine septic system pump outs
Schedule Your FREE 20 Minute Strategy Call
On The Next Screen You Can Choose A Date & Time
Some Of Our Septic Service Clients
Click On An Image To See A Larger Version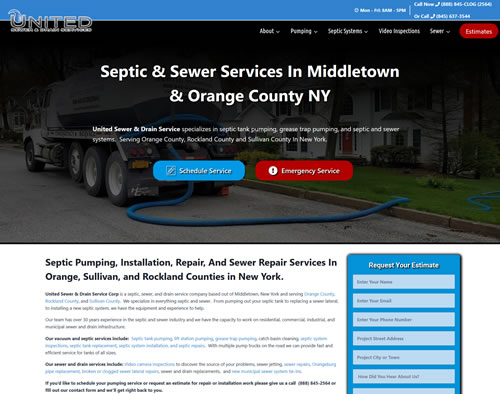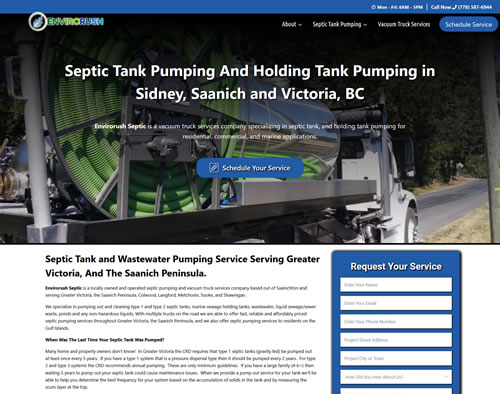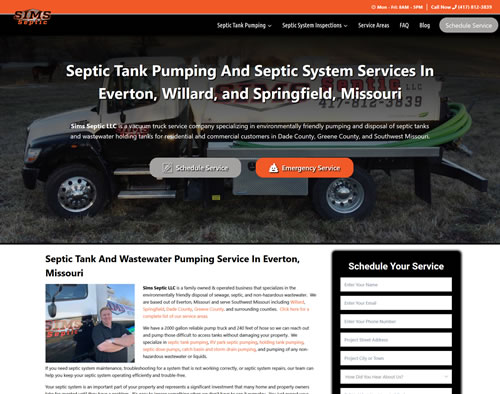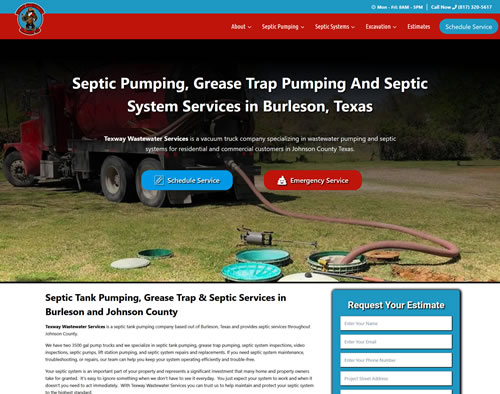 Schedule Your 20 Minute Call If...
You're a septic services company with a crappy website.
You're embarrassed because your website looks old or out-dated.
You're frustrated with the lack of results your website actually brings in.
You don't have a website but you know you need one to help your business grow.
You're done dealing with web developers who won't return calls or emails.
You're tired of dealing with cheap web developers who have no idea about the septic business.
You want your customers to be really impressed with their first impression of your company.
Having a website for your septic pumping company shouldn't be stressful.  When it's done right, your website should be your top lead generator and will compliment every other form of advertising you do.
A website done wrong or no website at all is like rolling over and letting your competition kick your ass!  You're missing out on profitable pumping and septic projects you never even knew were out there and your competition with a better web presence thanks you for it!
Without a rock-solid web presence your potential customers won't trust you, they won't take you seriously, and they likely won't even consider you to work on their septic system.  You're stuck with word-of-mouth referrals (which are awesome) but we all know they are not consistent enough to grow your business and reach your financial goals.
Schedule Your FREE 20 Minute Strategy Call
On The Next Screen You Can Choose A Date & Time
This website is not part of a Facebook or Facebook Inc.  Additionally this website is NOT endorsed by Facebook in any way.  FACEBOOK is a trademark of FACEBOOK Inc.